Our private wine tours in Greece are the definite choice for wine aficionados and all travellers, who wish to explore the culinary marvels of Greece. Wine roads in Greece include visits to some of the most renowned and distinguished wineries, such as Nemea wineries, where visitors can watch the production process, but also taste some of the offered wines.
Private wine tours in Greece – Nemea Wineries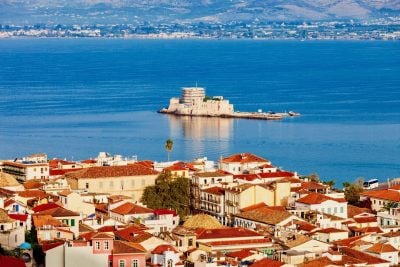 Enjoy a wine tour to Nemea and Nafplion joining our cruise tours from Piraeus (Athens) port If you love gastronomy and wine, do not miss the thrilling experience of a fascinating wine shore excursion from Athens Cruise Port (Piraeus) to…
This half day tour will take you to Corinth Canal and the wineries of Nemea, where you will get to visit the breathtaking Corinth canal and the wine estate in Nemea with world-class red wines from local varieties.
Designed especially for cruise passengers visiting Athens (Piraeus) for a day and interested in combining ancient and modern culture. Enjoy this private shore excursion with our knowledgeable guides and drivers, combined with our luxurious, highest quality vehicles. Itinerary: The Acropolis…