Specially destined for cruise passengers visiting Athens (Piraeus) for hours or a day
Highlights of The best of Athens with the Acropolis 4-hour shore excursion
4-hours morning sightseeing private tour of Athens
Combines Athens' modern and classical sites guided by our experts
Explore the wonders of the Acropolis, the trademark of Athens
Highlights of modern Athens, including neighborhoods, Plaka, Constitution Square, Panathenian Stadium, Kolonaki-the high end of Athens, Lycabettus-the highest hill of Athens
Professional English-speaking tour driver
Pickup and drop off at your cruise ship pier in Piraeus
Sightseeing: The Acropolis – the Parthenon – Erechthion – Temple of Athens Niki – Plaka – Ancient Agora – Roman Agora – Hadrian's library – Monastiraki – Temple of Vulcan – Temple of Zeus – Hadrian's Arch – the Parliament – the monument of the Unknown Soldier – Panathenian Stadium – ex-royal house – Kolonaki – Lycabettus Hill
Visits: The Acropolis – the Parthenon – Erechthion – Temple of Athens Niki – Plaka – Temple of Zeus – Hadrian's Arch – the Parliament – the monument of the Unknown Soldier – Panathenian Stadium – Lycabettus Hill
Description of the best of Athens city with the Acropolis, half-day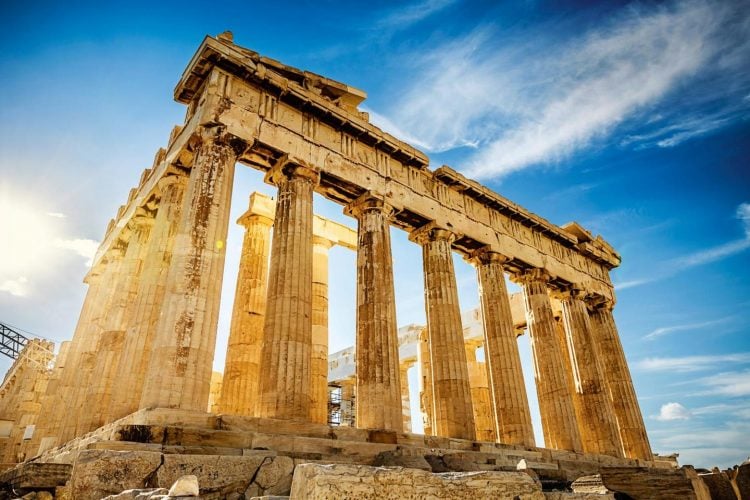 At Piraeus Port you will board your modern 4 seaters, 10 seaters,s or 17 seater vehicle, according to your group size, leaving the quayside, for a 20-minute drive to Athens through the scenic suburbs.
Visit the mighty Acropolis to see the architectural masterpieces of the Golden Age of Greece. Visit on the top of the famous hill the greatest monuments of Classic Greece: the Propylaea (Entrance), the Erechtheum, the Temple of Wingless Victory, and, of course, the crowning glory of Athens, the incomparable Parthenon.
Our next visit is the famous Temple of Olympian Zeus, the largest (3rd century BC) Corinthian-style temple in ancient Greece. Hadrian's Arch symbolizes and separates the old and new towns by the Roman era.
Our private shore excursion includes sightseeing of the National Gardens, the National Library and the Parliament Building, the ex-Royal Palace, Plaka, Roman Agora, Monastiraki – Temple of Vulcan.
We continue…
… We continue this half-day private shore excursion, and along the way, you will pass the ex-royal house and the ancient Olympic Stadium for a brief photo stop. Re-built 1894, to host the first modern Olympic Games in 1896.
The stadium is made all of the Pentelic marble (like the Parthenon) standing on the site of the original stadium, dating from the 4th century B.C. The Panathinean stadium is used today for very special events, like for the every year finish of the marathon and the archery competition. Also, it was used in the 2004 Olympics games.
Just before we end your private shore excursion in Athens city, your private tour driver will drive you up on Lycabettus, the highest hill in Athens, where you can admire the below incredible city views of Athens.
Transfer back to Piraeus cruise ship pier where your Athens private shore excursion ends, carrying with you the best of Athens.