Five picturesque hours of a private photography shore excursion in Athens from your cruise ship pier in Piraeus is a tour to the historical city of Greece, will give you the chance to take some gorgeous pictures to boast about when returning back home, with the help of your professional private tour driver.
Athens is a very captivating city company with modern and ancient corners and you can be sure that you will absolutely love this photography tour.
What you will see during the half-day photography tour in Athens
The hill of Philopappou, the Acropolis, the Hadrian's Arch, the Panathenaic Stadium, the Temple of Zeus, the Parliament, the Academy, Library and University of Athens, Lycabettus Hill
Highlights of the Memorable private 5-hour photography shore trip in Athens
The views from Philopappou and Lycabettus Hill
The city tour of Athens
The hidden photography treasures of Athens
Description of the private photography tour in Athens
The private photography tour in Athens will start from the hill of Philopappou located in the heart of the ancient part of the city.
From there you will have an excellent view of the Holy Rock of the Acropolis and you can get impressive photos of the Parthenon with the backdrop of the city.
Alternatively, you can visit the Acropolis, if you prefer that.
The tour will then continue taking you to the well preserved Temple of Zeus in Athens, where you can also see the Hadrian's Arch, the site that divides the modern from the ancient part of the city.
You will also have the chance to visit the Panathenaic Stadium, which is the site of the first modern Olympic Games in 1896 and the finish of the classical Marathon race.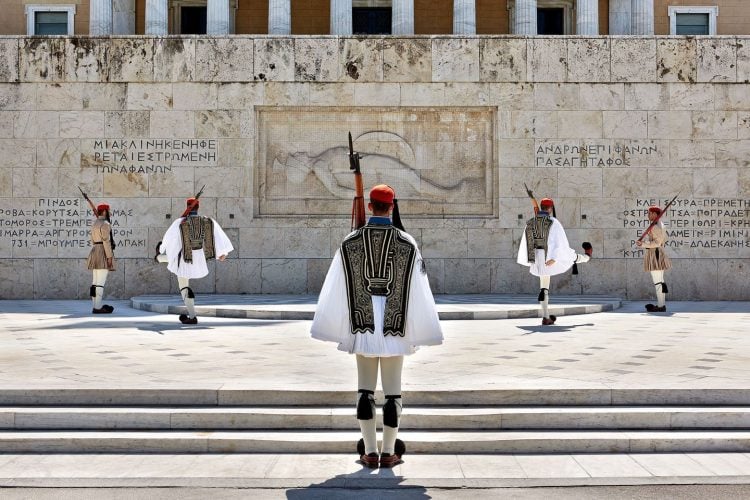 Our private photography tour continues…
… The private photography tour in Athens will then take you to Syntagma square, the main square of the city where you can see the Parliament, the Tomb of the Unknown Soldier, and the change of the Guards just in front of it.
You will then head to the Panepistimiou Avenue, where you can take pictures of the three most beautiful classical buildings in Athens: the Academy of Arts, the University, and the National Library of Athens, all three made of high-quality marble.
Finally, you will visit Lycabettus Hill, which is the highest hill in Athens, providing exquisite views of the entire city of Athens, and an excellent option to you to take some truly breathtaking pictures from high above the city.